Ansys - Ansys Courses Classes Training Institutes in Nagpur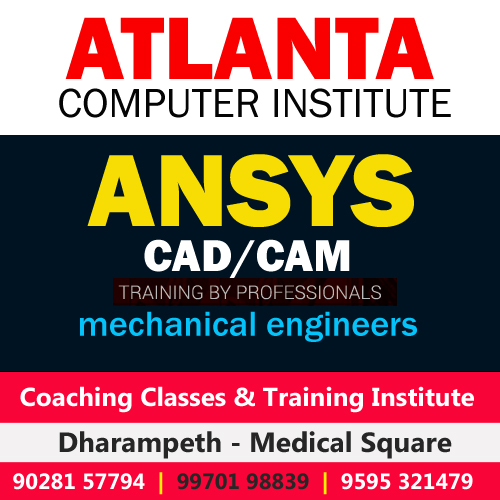 Ansys is used for CAD/CAM and mostly used by mechanical engineers. For designing career ansys is good option. Ansys classes are conducted in regular and fast track batches. For outstation students special batches are conducted. For Latest Ansys Batches you can contact our Nagpur centers.
For persons looking for career in advance cad cam Ansys is the most suitable for it.
INTRODUCTION TO ANSYS
ANSYS Workbench Interface
SOLID MODELLING FUNDAMENTALS in Ansys
Extrusion in Ansys
Revolution in Ansys
Sweep in ansys
Sketching in Ansys
PLACED FEATURES in Ansys
ASSEMBLY in Ansys
MODELING TECHNIQUES in ansys
SURFACE AND LINE MODELS in ansys
SIMULATION in ansys
WIZARDS & TOOLS in ansys
Static Loading Ductile & Brittle Materials in ansys
Fatigue Loading Ductile Materials in ansys