Advance Accounting Advance Accounting Courses in Nagpur - Computer Accounting Courses in Nagpur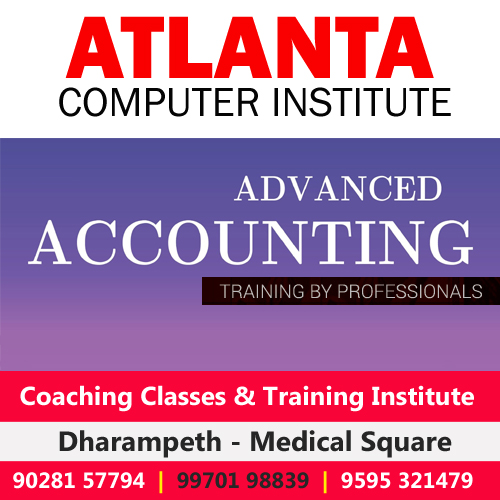 Accounting Courses covers Accounts and its components and how to do it on computers. Accounting profession today is in much demand as compared to earlier where accountant has to maintain accounts on ledgers books. In those days tallying becomes cumbersome. In present scenario of computer accounting it is fast and easier to make balance sheet , Profit and Loss account and trial balance. The Accounting Training is conducted by experts. For Batches of Accounting at our Nagpur centers you can contact Atlanta Computer Institutes.
Accounting covers many parts and components . For knowing the details of the courses you the click the link of it.
For Batches and Fees you can contact us
Basic, Advance Accounting
,
Costing & Auditing
,
Import and Export
,
Taxation
,
Tally 9.0
,
Portfolio Management
,
Industrial Accounting